The VR-3 is extremely portable weighing less than five pounds. It can be powered by the provided power supply or by external battery options like Sanyo's Pedal Juice®. Its intuitive touch screen interface provides an easy way to switch video sources as well as an efficient way to access menus. This portable live production solution is ideal for schools, churches, council meetings, corporate events, sports, memorial services, or production live to web. See the current VR-3 Streaming Software Compatibility list for more information on streaming software compatibility.
Awards

Worship Leader (Best of the Best 2012)

Roland VR-5 A/V Mixer Awarded a "Salute" at Government Video Expo 2011.
The Salute award is given to recognize innovative new products.
Everything you need in a single compact device
Liv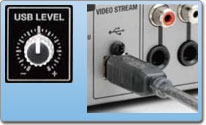 e Production - Live stage production using a projector or display. Show computer image as main display or use the composite out for mixed image.

Live Streaming
USB video/audio class device for webstreaming or recording with a PC/Mac. Stream the event (visuals and audio) to the Internet by connecting to a computer via USB and linking to a live streaming service.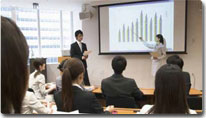 Schools/seminar rooms are easily adaptable to online training.
VR-3 is the size of an A4-piece of paper. It is compact so easily fits a platform in the classroom or the podium in a seminar/conference room. A signal from the PC can be sent through the VR-3 to the projector through the VGA terminal. Images from the PC, such as PowerPoint or Keynote, and a video camera reflecting the lecturers, document camera, or DVD can be switched easily.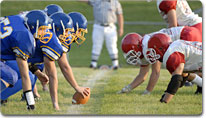 Stream the next school or club sporting event live to friends and family.
With multiple video inputs you can use two or three cameras to give a great viewing experience to those watching the live stream. Add a computer to the input to overlay a time clock, score or even player stats using the compositing feature. Powering the VR-3 with a Sanyo Pedal Juice, along with your laptop and a 3G or 4G mobile data card gives you a fully portable, battery-powered broadcast solution ready to go for any event.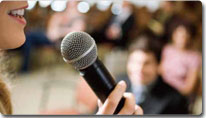 Stream live on the internet from a street or station square
The weight of the VR-3 is a mere 2 kg. The unit can easily be taken anywhere any time as needed. Carry it together with a laptop and video camera. Using an external 9 V battery*, the unit can operate for 2 hours without AC power. Share the images from events, shopping malls, and festivals to your audience via the internet. * Sanyo eneloop Pedal Juice/Music booster, 9V rechargeable battery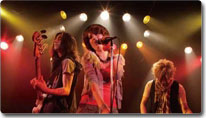 Live Internet distribution from the church, live house and theater
Control audio for better sound with built-in equalizer, noise gate, and reverb. Ensure the audio always matches the video by adjusting the audio delay (up to 4 seconds) for that perfect lip sync. Use the memory function to recall settings that were locked in during rehearsals. This enables great sounding events even when talking/speaking and live music are alternating.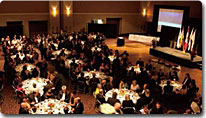 Internet distribution for corporate events and parties
The VR-3 is equipped with four video inputs and six audio inputs. It can be used flexibly in a venue with existing video cameras or PA equipment. Switched video images can be output to the PC for Internet distribution through the USB port, while using a projector or large TV monitor at the same time. Effectively produce events with video images from video cameras and computer. Share and inspire people in remote locations by distributing live video images of a ceremony, reunion or other important events.

VIDEO SELECT



Built-in LCD monitor with touch control for easy video source and menu selection.
You can monitor four inputs and the output. Monitor can be used to view a quad display of inputs, program out or combination quad view with program out. When the [INPUT] button and [OUTPUT] button are pressed simultaneously, the output picture is overlaid on a four-way split screen of the input.



VIDEO INPUT 4 is switchable between Composite or PC. A built-in scan converter is used for the PC input to allow it to be mixed with the other composite video sources. Note that whenever a high-resolution PC input is down-converted to a composite signal, it is best used for images, pictures, keying text, lower third captions and other types of material that do not rely on fine levels of detail. A PC thru jack is included enabling direct connection to a projector or display with no reduction in resolution.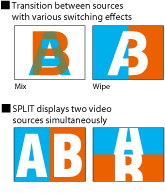 Video Effects - Simple video compositing
In addition to Transition effects, Picture in Picture (PinP) and SPLIT are also available. Simply select an effect and the respective video sources.



Keyer - Control transparency with a single knob
Advanced video composition such as placing a person or text over a background video source can be fine-tuned using a single knob.


Audio Mixer
Hands-on mixing for live performance and production.

• 4 Mono (XLR or ¼") and 2 stereo mixable audio channels, Built-in stereo microphone for mixing in ambient sound.
• Easy operation thanks to faders as well as GAIN/EQ/PAN dials for improving the sound.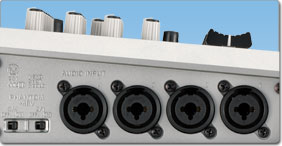 Audio Effects
Reverb control that enables adjustment of sound space.

• Digital Audio effects include: Noise Gate, EQ, Reverb, Noise Suppressor, Enhancer and Master Lo/Hi Filters. Select them using the menu on the touch screen monitor.
• Master Lo/Hi Filters enable stable mixing for audio streaming.
Example Configurations