Easily monitor and distribute input sources. View all sources on a single HD display.
Intuitive Operation
Quick setup and operation with a mouse. Rearrange screen structure with simple drag and drop motion. Select video source with a click of the mouse.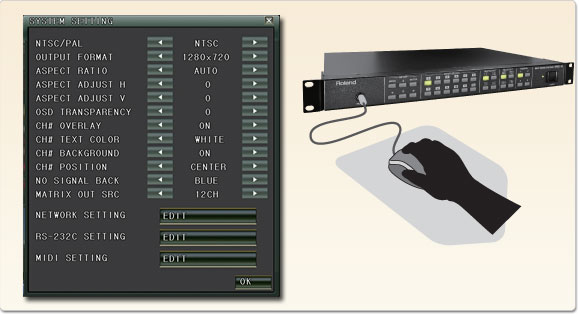 * Setup MENU also supports mouse operation.
Matrix Switcher
Using the built-in Matrix Switcher function, 12 video sources are assignable to 4 different outputs. Use as a simple switcher.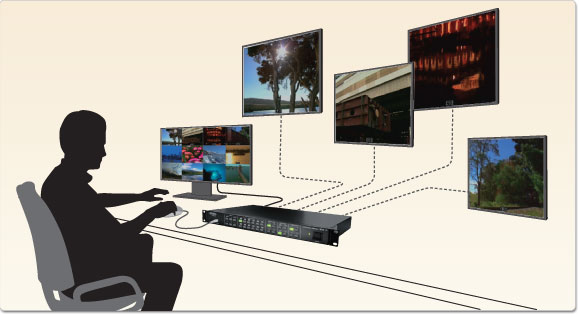 Multi-View
There are four layout patterns to choose from. Aspect ratios, background color and source names can be selected from the MENU.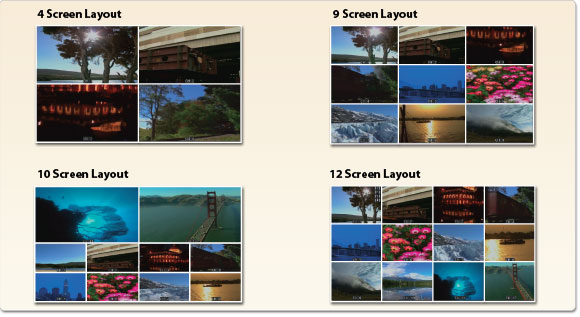 Memory & Control
Four display setups can be saved and recalled from the 4 front panel memory buttons. In addition, the MVS-12 can be controlled from a PC via LAN or RS-232C.
Multi-Solutions
Multi-viewer and Matrix switcher function enables system expansion.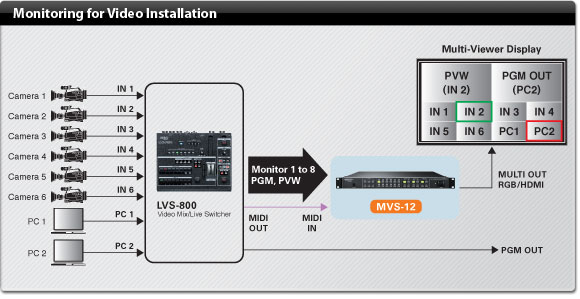 The MVS-12 is a perfect companion for the LVS-800 allowing you to preview all monitor outputs. Using a MIDI connection the PGM/PVM video source is displayed and indicated by a red frame and green frame (tally).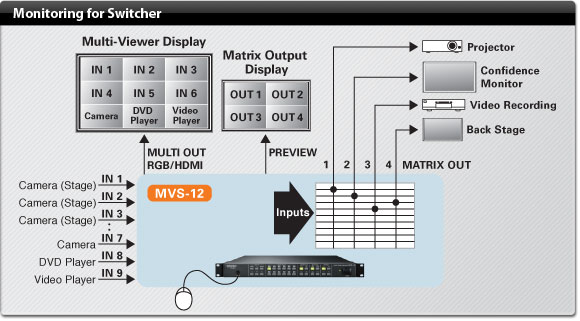 Video sources can be distributed to up to four different locations.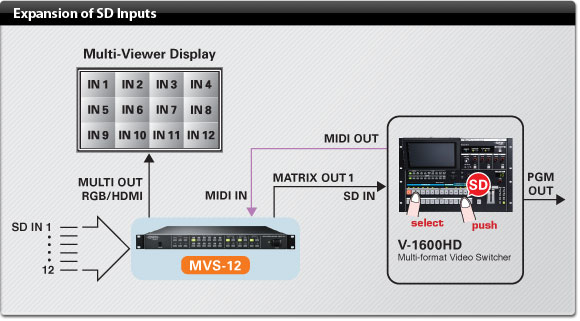 The Matrix Switcher function enables the V-1600HD mixer to access additional SD inputs. By connecting a MIDI cable and using the V-LINK function, the V-1600HD can directly select any video source from the MVS-12.
* Please note that the MVS-12 does not function as a multi-viewer for the V-1600HD. The inputs and formats of the MVS-12 and the V-1600HD are not directly compatible. This example is an illustration of standard definition input expansion for the V-1600HD only.