About Roland Pro A/V
Roland's Pro A/V Division supplies the commercial and performance audio/video industries with application specific equipment. Our products address applications for houses of worship, clubs/casinos, theaters/performing arts centers and rental and staging venues. The company has offices worldwide. For more information contact your regional Pro A/V office.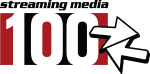 Since 2012 Roland has been selected in the top 100 companies for streaming products by Streaming Media Magazine.
Roland is a proud member of the following associations: